i love road trips...

(i guess those of you following this site for the past 2 years already know that...) this month i took a bus from new york city to washington d.c. for the weekend... had to stop in baltimore for 10 minutes on the way down, but caught an express back. its gotta be at least 10 degrees hotter in d.c. which is hard to believe since it's been so damn hot here this week! this s.f. girl is not used to it... BUT... i'll be heading back to s.f. in august, so i'm going to enjoy this amazing city as much as i can before i leave... (oh: for those of you in nyc, i'm in a group show at the chelsea arts center at 526 west 26th between 10th and 11th avenue... it's been up for awhile and is coming down july 1st... my work is on the back right wall... it's color cibachrome prints of monday night poker in park slope...) speaking of color, i shot a little while we waited for the bus in nyc penn station...


just to prove i was really there...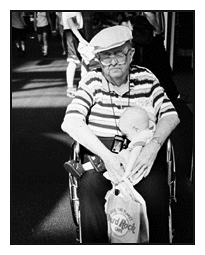 at the national air and space museum...


| current snaps | past weeks | what? why? | feedback |

all images are copyright emilie wilson and
should not be reproduced
without permission.