some places got class... some don't...
bimbo's does!

bimbo's first opened in 1931 and today remains one of the classiest show spots in the city. a lounge, three bars, booths and low-lit red supper club tables offer the feel of the 40s and 50s... you know, the kind of place that served gin in coffee cups during prohibition... during the days of chorus girl acts you could find rita concino, later rita hayworth, dancing on stage... the name bimbo's? an italian word for "boy" and half century ago it was the nickname for agostino giuntoli, one of the original founders.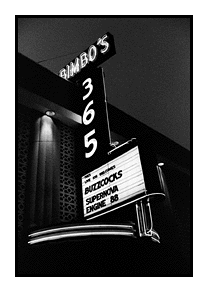 i usually go to bimbo's to see swing/big band acts,
but this week it was the buzzcocks...
one of my all time favorite bands.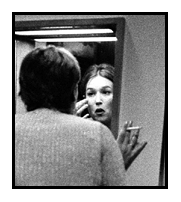 plenty of room in the ladies lounge...
(and plenty of supplies too.)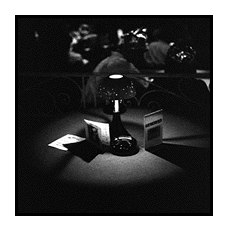 i wonder who you need to know
to get one of the reserved tables...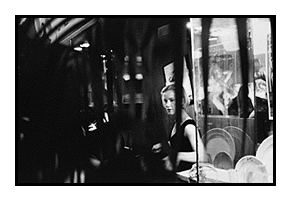 spying on the coatcheck girl...
(ya gotta love indoor palms...)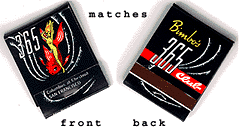 cool napkins too...
IF YA REALLY WANT TO
LEARN ABOUT BIMBO'S,
CHECK OUT THEIR WEBSITE.

| current snaps | past weeks | what? why? | feedback |

all images are copyright emilie wilson and
should not be reproduced
without permission.