best...?
biggest...?
and oldest?

that's what they say. this week we visit original joe's, a true san francisco tradition. first opened in 1937 (and still family owned and operated by the original owner), original joe's caters to a perfectly san francisco crowd: "celebrities and politicians to collars of all colors - cabbies, stockbrokers, priests, and gamblers all congregate here for great food and drinks." claiming the oldest waiters this side of medicare, the service certainly doesn't lack class.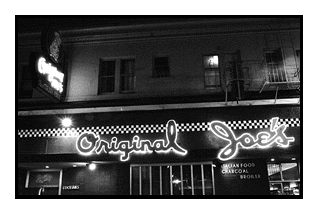 in the tenderloin of san francisco...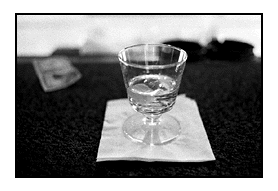 excellent cocktails... so good
they couldn't keep their hands off...



fries as good as their burgers and steaks...

| current snaps | past weeks | what? why? | feedback |

all images are copyright emilie wilson and
should not be reproduced
without permission.