all good things
must come to an end.
or so it seems...

this week in san francisco it was the embers, a bar in the "inner sunset" area (irving street near 8th), with a decor consisting of happy, sad, and demented clowns... whose last day was wednesday. it's been around as long as i can remember (opened in 1960), and was always a good alternative to the overly trendy bars around town. when the "niners" used to play at the original kezar stadium, the place was packed... me? i'll always remember it as a relatively quiet place to sit amongst the clowns and get good ol' fashioned drunk...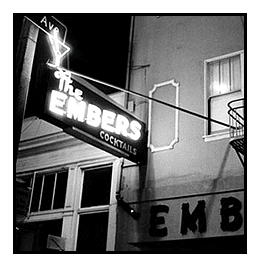 i wonder what's going to happen to the sign...



this fellow would greet you on the way to the ladies room...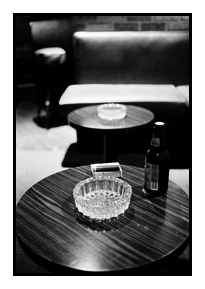 just like a living room... right?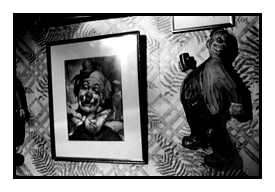 the walls were already getting bare three nights before closing...
this one still had a few clowns hanging...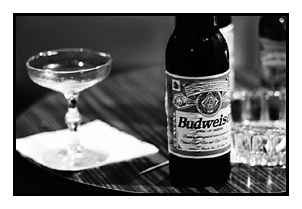 clowns, beer and martinis... what else could you want?

| current snaps | past weeks | what? why? | feedback |

all images are copyright emilie wilson and
should not be reproduced
without permission.