martinis and prime rib...
at a sports bar???

sure, this week we visit lefty o'douls at 333 geary just off union square, a combined hofbrau and piano bar. it was opened in the '50s by lefty o'doul (local baseball legend who played with the original san francisco seals and later managed the team). the walls are covered with baseball paraphernalia. good eats and drinks are served to a mixed crowd of tourists, old-timers, and sports fans. during this visit it was my treat to meet john swenski (pictured below), one-time world's light-heavyweight wrestling champion, and the kind of guy that makes me think not all sports bars are bad...


john swenski... champion...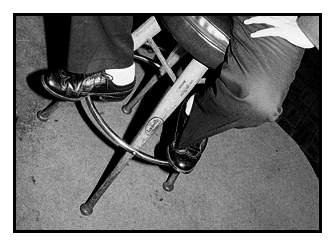 yeah, all the stools are made out of baseball bats...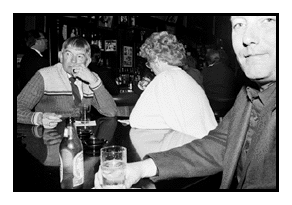 serving tourists and locals alike...

| current snaps | past weeks | what? why? | feedback |

all images are copyright emilie wilson and
should not be reproduced
without permission.