the best martini in san francisco?...
yeah... that's what you get this week, but let me first admit that i almost didn't post these shots. it was a pretty commercial, orchestrated event... not the kind of stuff i usually like to bring to you. BUT the fact that it was a martini competition seemed to justify it (the proceeds benefited the library foundation of s.f. and the art deco society) so here they are. some of san francisco's best bartenders and chefs gathered at harris' restaurant providing hors d'oeuvres and drinks to sample. (one huge problem: no gin! what kind of a martini competition has no gin!?! apparently it was co-sponsored by finlandia vodka... i guess nothing is sacred...) at the end of the evening a panel of judges decided who (in their opinion) made the best martini...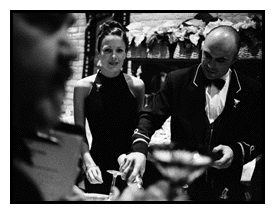 this is pretty much what it looked like...
stations where you could test the different drinks
(these two were from the starlight room...)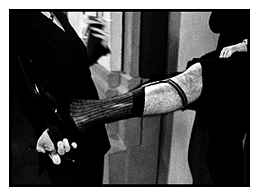 outside (joining a friend while she had a cigarette)
the "voice of the art deco society" granted us
a peek at his vintage sock garters...yikes...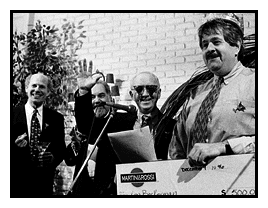 a bartender from star's won first place in the competition...
(my personal favorite was the "magnificent seven"
from the hiball lounge)...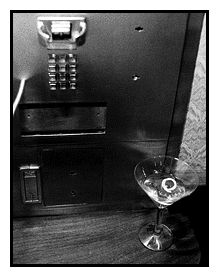 planning my escape to a nearby movie theater...


| current snaps | past weeks | what? why? | feedback |

all images are copyright emilie wilson and
should not be reproduced
without permission.