historic AND fun?
sure, even i like visiting the musee mecanique below the cliff house at the beach. it was cold and windy, but worth it. Edward Zelinsky's antique automata is waiting to "amaze and delight." cool old musical and mechanical pleasures, some over a century old... (just don't wander to the back where all the new video games are kept... i guess it's important being a museum and all... but yuck! the old machines are way cooler...)
i'll shut up now, hope you like the snaps!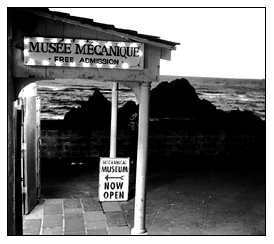 first you are greeted by the
"frenchy flasher"...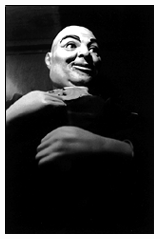 and later by jolly jack...
(one of my favorites)...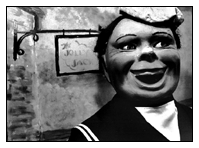 wanna wrestle?...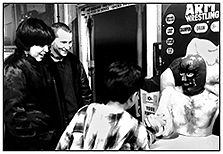 this young challenger tried at "novice" level
and walked away saying, "boy! that guy is strong!"

| current snaps | past weeks | what? why? | feedback |

all images are copyright emilie wilson and
should not be reproduced
without permission.