holiday cheer?...

no. high quality black and white images this week? no again. as of this morning (friday) i still hadn't shot this week's snaps. i usually need to shoot by thursday at the latest so i have time to process the film and then digitize it. so, i headed out today with two low-end digital cameras: an apple quicktake 100 and a casio qv10, and shot at the skating rink set up for the holidays in union square. the quality of the images is not that great (only the really expensive digital cameras can rival the quality of real film...) so the shots below aren't linked to larger versions...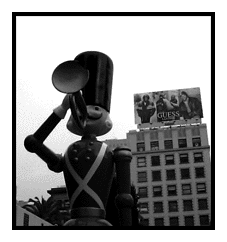 what do the holidays really stand for anyway?...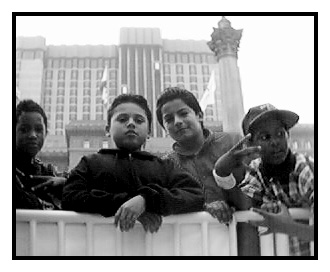 these boys were happy to pose at the edge of the rink...
a couple of girls were too...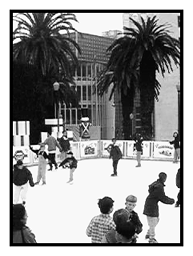 the rink is right in the middle of union square...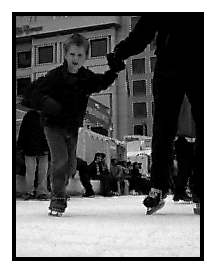 hard to get action shots with these cameras...
like when people fall...


| current snaps | past weeks | what? why? | feedback |

all images are copyright emilie wilson and
should not be reproduced
without permission.