this week
we're going to the drive-in!

since there isn't a drive-in in san francisco, i strayed this week and took a trip 10 minutes south of the city to burlingame. the burlingame drive-in has been around for 32 years... i remember seeing movies there when i was a kid and it's just as fun today... thumbs up for nostalgia on this one.... unfortunately, drive-ins are a dying breed (there were 3,500 operating in the u.s. in 1980 but only 910 by 1990)... and, alas, this one is up for sale (assessed at $7.5 million... no doubt it will be converted to something more "profitable"... hey, who can put a price tag on fun?) more power to a local who is trying to save it...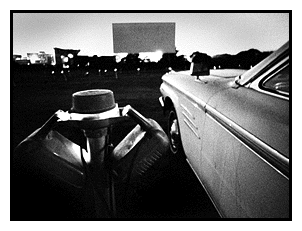 the speakers are still in use...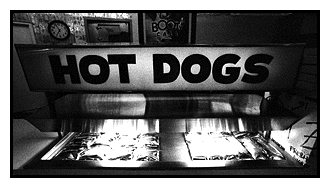 no thanks...
i did have some popcorn though...




the trough in the boy's room...
(photo credit for this one goes to 'hawk')


| current snaps | past weeks | what? why? | feedback |

all images are copyright emilie wilson and
should not be reproduced
without permission.