ahhh... a diner...

this one's old (the guy behind the counter said 70 or 80 years old, from way back when there were horses and buggies around... really?) and definitely what you'd call a greasy spoon... the cook plopped a huge lump of butter on the grill and with the same hand cracked two eggs and scrambled it all up together... the special if ya get there before 11:00 am (i almost made it...) is $2.50 for eggs, potatoes, toast, coffee and juice. what a bargain. it's down to earth for sure but at first they didn't want me to shoot... a bunch of movies, commercials and ads have been shot there so they now have an "hourly rate"... they warmed up though and i was able to shoot a few frames... so here ya have it. as always, let's not forget about san francisco...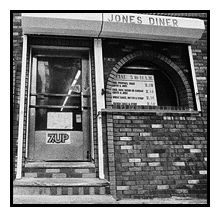 it's located on a corner on lafayette in soho...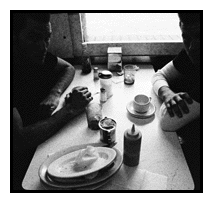 these two were a little too perfect so i had to make it moody...
i'm bad with names but i think their names started with j and m...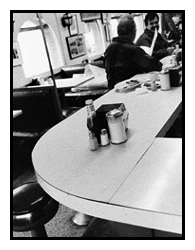 just so ya have a better idea about the size of the place...


| current snaps | past weeks | what? why? | feedback |

all images are copyright emilie wilson and
should not be reproduced
without permission.