vesuvio café on columbus at Jack Kerouac Alley (Adler Place on the map) in north beach. opened in 1949, famous as a hang-out for the "beats." still a popular spot for writers, artists and musicians, it's a great escape for coffee or a drink. across the alley from city lights bookstore, specs (another beat era hangout) and tosca.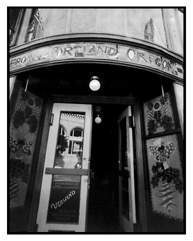 this was taken with a 4x5 pinhole camera...
if ya want a slightly wider pinhole shot, here it is...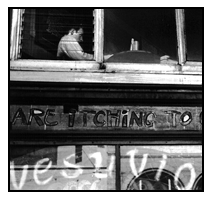 this fella had the prime writing spot in the corner window...
clickin' away on his laptop...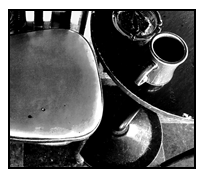 coffee, cigarettes... and a seat.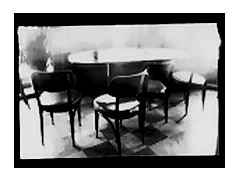 an excellent place to just GET AWAY!

| current snaps | past weeks | what? why? | feedback |

all images are copyright emilie wilson and
should not be reproduced
without permission.