the weather is beautiful...
so let's take a bath!

this week ya get a little more history as we visit the sutro baths near the cliff house and the musee mechanique... the sutro baths opened to the public in 1896 offering seven pools, five hundred dressing rooms, broad staircases, promenades, alcoves and corridors adorned with "tropical plants, fountains, flowers, pictures, bric-a-brac," seats for 5,300 people and room for 15,000 more standing... now that's what i call a bath! it closed in 1966 and burned down that same year. the golden gate national recreation area bought the land in 1980 and you can still visit the ruins... i took a leisurely drive out to visit on wednesday... even stopped at louis' (family owned diner since 1937 located just above the baths) for a cup of coffee before walking down to the baths...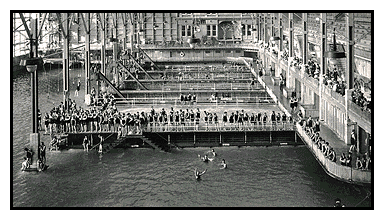 this is what it looked like when it first opened...
(photographer unknown)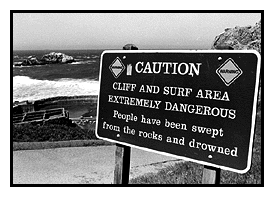 and this is today...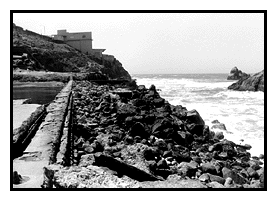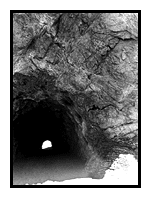 it's beautiful at the other end of the cave...
but super scary to walk through at night...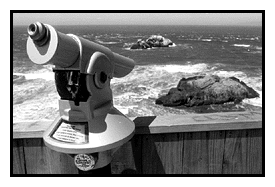 sometimes you can watch the seals from up here...


| current snaps | past weeks | what? why? | feedback |

all images are copyright emilie wilson and
should not be reproduced
without permission.