another mall?...
for those of you who follow local san francisco politics (or san francisco sports) you know about the plans to build a new stadium for the 49ers along with a huge mall in the bayview-hunters point district... the area has a reputation for being a "scary" part of town... and for those who don't live in the area, it's mostly the scary stuff that we hear about... i've spent some time in the area, but i was fortunate enough to be given a real tour of the neighborhood by a long-time local resident, espanola jackson. so this week you get a look at the sunny and peaceful side...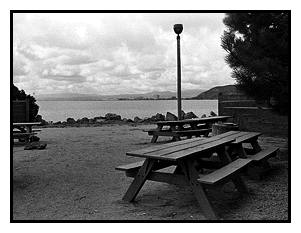 this state park is directly across
the street from candlestick park....
but apparently we just traded it in
for a mall during the last election...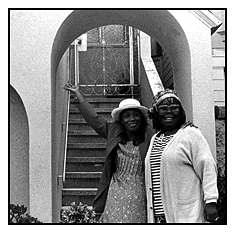 our guide, espanola (right) with her daughter-in-law, debra

for an in-depth look at the relationship between
the election and the neighborhood, check out
"the real bayview-hunters point", by ken mccarthy.

| current snaps | past weeks | what? why? | feedback |

all images are copyright emilie wilson and
should not be reproduced
without permission.