getting around town...
since it's a big part of life, several weeks of snapshots have been devoted to transportation... i brought you the bus terminal, a big ship, a ride on the historic trolleys, and walks through downtown and chinatown... but what about good old fashioned trains? personally, i love taking the train. i makes me feel like i'm goin' on vacation... and you get to see the "backside" of neighborhoods, stores, junkyards and homes... that's the stuff i'd really like to shoot for you, but the glass was super dirty and the train didn't seem to stop where i wanted to shoot... so for this week ya get the 4th and townsend, end-o-the-line, caltrain terminal in san francisco... maybe later i'll bring ya shots enroute or at the other end...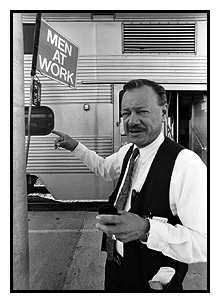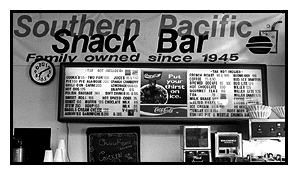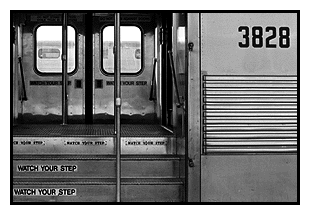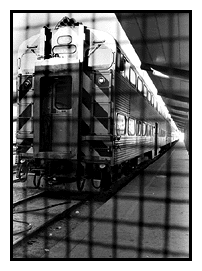 | current snaps | past weeks | what? why? | feedback |

all images are copyright emilie wilson and
should not be reproduced
without permission.